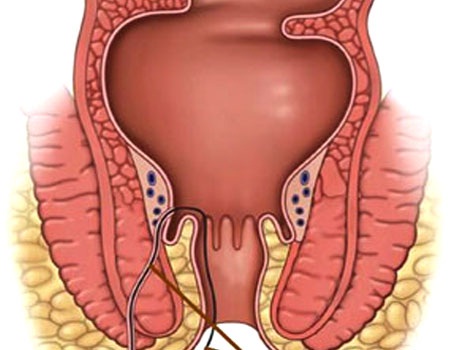 The best Surgeon in Ghaziabad for Pisses, Fissures, and Fistulas
Dr. Anuj Kumar Tyagi, an Ayurvedic proctologist and Kshar Sutra Specialist with over 12 years' experience, directs the Piles Fistula Clinic in Rajnagar Ghaziabad. We provide advanced parasurgical treatment for piles and fistulas at Piles Fistula Clinic in Sanjaynagar / Rajnagar, Ghaziabad with the Kshar Sutra / Kshar Karma technique, which is a very ancient Ayurvedic method explained by Aacharya Sushrut.
Are You Fearful Of Going To The Toilet? Having trouble sitting comfortably? Does Fistula Discharge Stop Your Steps? Tired of undergoing operations over and over again? Would you like a permanent cure for daily bleeding in stools? You're tired of taking endless and useless formulations for months upon months? Then visit Piles Fistula Clinic at Ghaziabad and get rid of all these problems.
You can consult a Ghaziabad piles doctor, fissure doctor, and fistula doctor if you are suffering from anorectal disease.
A fistula is an abnormal tunnel formed between the anal canal and the perianal skin. This allows gastric fluids to seep into the stomach lining or intestine and spread the infection.
The majority of infections result in an abscess, which must be surgically removed. To avoid further complications, one should consult a doctor and opt for laser treatment as soon as possible.
The doctors will ask about your symptoms and medical history, then examine the area around the anus and obtain drainage from an external opening to determine the depth and direction of the fistula.
The doctor may perform a CT scan/MRI to diagnose the anal fistula. If the fistula is not visible, an anoscopy may be performed to treat it better without pain and to reduce its recurrence rate.
Surgery is performed to remove the fistula while protecting the anal sphincter muscles. Our surgeons use special techniques to make the smallest incisions possible.
Our doctors use an energy-emitting laser probe to destroy fistula epithelium and to clear the remainder of the fistula treatment in Ghaziabad tract using minimally invasive surgery.